Birmingham Campus-Fall Semester 2023
CLOSED
Bessemer Campus - Fall Semester 2023
CLOSED
Item request has been placed!
×
Item request cannot be made.
×

Processing Request
Library staff remain available to support students and faculty through online platforms during live virtual reference hours.
Did you know you can....
Schedule a Virtual Research Appointment to get help with your assignment

Access electronic collections and databases 24/7

Speak with a librarian using the Live Chat Service

Schedule a Virtual Library Orientation session

Email the library for assistance

Invite a librarian to participate in your course via Blackboard Collaborate

Schedule a Virtual Librarian Instruction

Email the Library at:
Please note that the email inbox is monitored:
Monday and Thursday   8:00a -5:00p
Tuesday and Wednesday  8:00a- 8:00p
Friday - 8:00a - 4:00p
Saturday -  8:00a - 12:00p   (Fall and Spring Semeters only)                      
*If you submit an email after closing, we will reply the next business day.
Unable to attend the on-campus Library Orientation?  No problem!  
Click on the link below to schedule a Virtual Library Orientation session.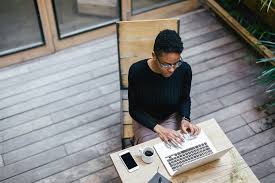 The collection of eBooks may be accessed directly from any computer and may also be accessed from off-campus 24/7.  
Be sure to sign in with your LSCC Email address,  example:  A00123456@lawsonstate.edu  as the USERNAME and your LSCC email password(date of Birth), example:  (010179)
In otherwords to access databases and library resources OFF-CAMPUS you will use the same credentials you use to access your LSCC Email. 

eBook Community College Collection 
Focuses on the academic and trade information needs of community colleges. This multidisciplinary collection covers topics across programs and fields of study offered in Community Colleges as well as key subject areas such as the Humanities and Social Sciences, Business, Science & Technology, and Literary Criticism. The complexity of the information available in this collection varies from introductory to higher-level content, providing students with a range of information to meet their needs as they develop in their area(s) of study.
EBSCO eBook Collection: Nonfiction 
eBook Collection contains abstracts and searchable full text for thousands of popular nonfiction books. Titles included on careers, health, sports, adventure, technology, life skills, and more.
EBSCO eBook Collection: Nursing 
Includes more than 700* e-books designed for use in hospitals, medical institutions, and academic institutions.
Use Credo Reference to find Encyclopedias, Dictionaries, Biographies, Quotations, Lingual Dictionaries, Crossword Solver, and Measurement Conversions. Provides online access to over 300 reference books.
Gale Virtual Reference Library 
Encyclopedia articles from subject-specific encyclopedias and reference books. Includes more than 340 academic, subject-specific encyclopedias and reference books.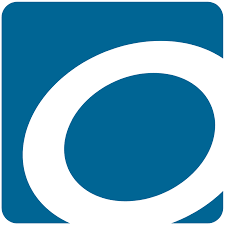 Lawson State Library Overdrive Ebook and Audiobook Collection
OVID provides current, full-text nursing ebooks, as well as bibliographic information.
R2 Digital Library provides users with access to health science collections featuring a comprehensive collection of medical, nursing and allied health eBooks.
The online databases may be accessed directly from any computer and may also be accessed from off-campus 24/7.  
Be sure to sign in with your the same credentails that you use to sign into your LSCC EMAIL account.  Username Example: A0123456@lawsonstate.edu   Password Example:  010179   (Six-digit Date of Birth). 
A complete list of databases may be found at A-Z Database List.  
Virtual Library Instruction
Faculty librarians offer a variety of virtual instructional opportunities including library orientation and course-related instruction.
Library Liaisons
Contact the Library Liaison to your department for more information about requesting library materials.
Course Guides